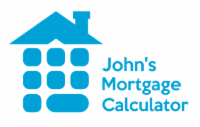 John's Mortgage Calculator uses estimates based on a 30 year history of working in this area.  The estimate uses a 30 year conventional fixed rate.  By inputting answers to just 6 questions you will receive an accurate estimate in real time for your Loan Information, Costs, Credits, and Settlements.
Before putting a contract on a home it is best to have an accurate look at the numbers and costs involved in home buying.  John's Mortgage Calculator is unique to all others like it because it is specific to the Jefferson , Madison, Shelby, and Tuscaloosa counties.  While these are the only areas the calculator currently covers we are quickly expanding territories.  
We believe this tool will educate you in the loan process by giving you a logical estimate of your bottom line payment and your bottom line costs at closing.  These are the two main numbers to know before making an offer to buy a new home.   We also suggest that you get pre-qualified by  filling out by calling John at 205-266-5669 and filling out an application over the phone. This normally takes about 15 minutes.
None of the loans on this calculator have a monthly PMI Payment.  We have used a Lender Paid PMI loan that has a slightly higher rate than a loan with 20% down.  None of the loans have an origination fee.  The only fee collected by us is the $995 which is a reimbursement for costs of processing, underwriting & closing your loan.  
This calculator will figure costs for loans from $1 to $1,500,000.
The minimum down for loans up to $510,400 needs to be at least 5%.
The minimum down for loans $510,400 to 1,500,000 needs to be at least 20%
The minimum down for loans $1,500,001 to 2,000,000 needs to be at least 25%
If the calculator does not fit your criteria, you can contact John directly.
To get specific numbers call or email John with the address, sales price and closing date.  Then we will compete for the opportunity to do your loan.
The tax estimates assumes the sales price is the county valuation along with the millage rates that were found on the county's websites. The calculator assumes that the property is homesteaded.  If you have a specific address then we will be able to provide you with more accurate estimates.  The insurance estimates are based on John's experience in estimating costs for buyers.  Let us know if you have any question or if we can help in any way.  See contact information in the footer below.
The Seller's Calculator will estimate all of the typical costs the seller will have for closing along with the commission.  If the seller is paying some of the purchaser's costs you can manually put those items in the Seller Paid Closing Costs.  Typically the highest percentage of a Realtor's commission on any sales price is 7%.  If the percentage is higher or lower you can manually change that figure on the site.
To get started click on this link: http://johnsmortgagecalculator.com 
This is not a Centerstate calculator.  This is John's Mortgage Calculator.