Thursday August 10th, 2023
Is the Rise in Initial Jobless Claims a New Trend?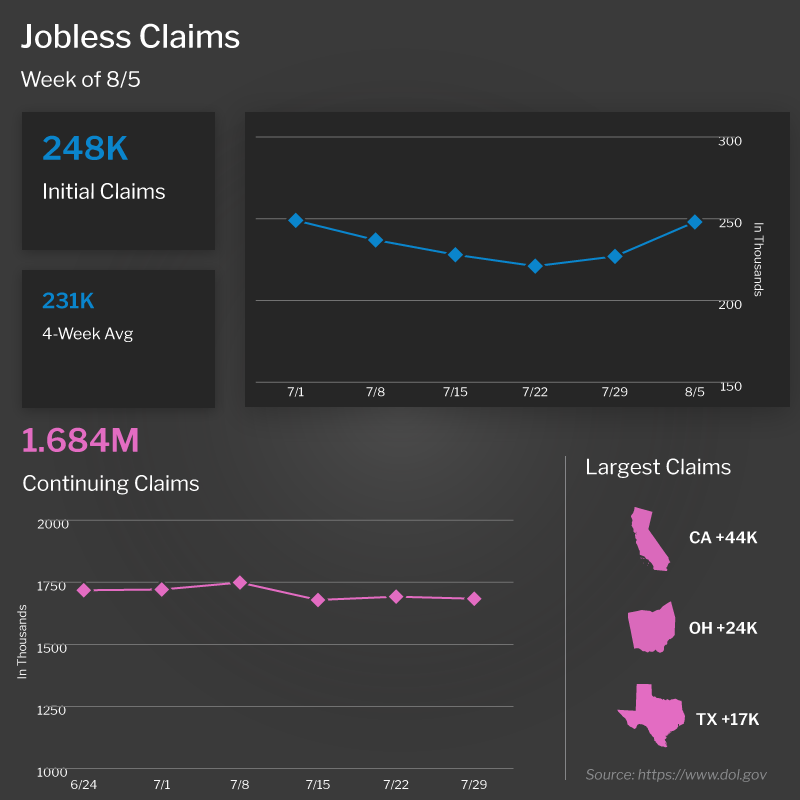 After staying below 230,000 for three straight weeks, Initial Jobless Claims rose by 21,000, as 248,000 people filed for unemployment benefits for the first time. Continuing Claims fell by 8,000, with 1.684 million people still receiving benefits after filing their initial claim. This latter metric has been on a downward trend from the high of 1.861 million reported in early April, reflecting a mix of people finding new jobs and benefits expiring.